Cumbria Police delayed sexual exploitation inquiry, report says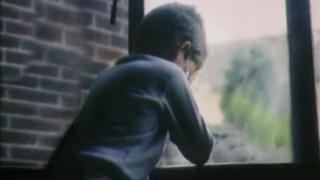 A police force delayed for two days investigating reports a 15-year-old girl was being sexually exploited for drugs, inspectors said.
Cumbria Police then waited a month after arresting the suspect before holding a safeguarding meeting.
Inspectors said the case was an example of improvement required by the force despite making "significant" progress.
The force did not comment on the case but said a report by inspectors recognised it had made "great strides".
Chief Constable Jerry Graham said: "The report reflects the decisive actions we put in place in response to the recommendations of inspectors and the significant progress made over the past year."
Her Majesty's Inspectorate of Constabulary and Fire and Rescue Services (HMICFRS) looked at Cumbria's child protection systems in July 2016 and reviewed progress last March.
'Often ineffective'
Last year, inspectors found signs of risk in cases were missed and officers took too long to follow up lines of inquiry, if at all.
Intervention with children who regularly went missing was often ineffective and instances were not linked, they said.
Frontline officers also did not have access to information held by the public protection unit.
Inspectors noted however, the force now makes information more available, improving assessments of risks to vulnerable children.
Improvements were still needed, but they related to "procedural errors and inconsistencies as opposed to a failure to recognise and respond to risks" effectively, they said.
Risk assessment improved
The force has reviewed how it allocates investigations in response to HMICFRS findings that serious cases were dealt with less well by non-specialist officers than by specialists.
However, a small number of safeguarding cases were still not being properly and quickly addressed, inspectors found.
Failings in recording information, which had been "undermining" safeguarding efforts, have been addressed.
But some was still missing or stored on multiple independent IT systems, the report said.