Double-glazing salesman pens song for William and Kate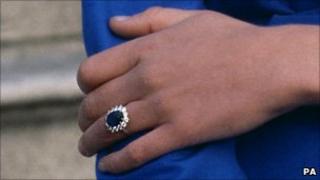 A Derbyshire double-glazing salesman has written a country ballad to mark the marriage of Prince William and Kate Middleton.
Steve Diamond, from Ripley, wrote Kate's Song after deciding there were not enough songs about engagements and weddings.
The part-time singer-songwriter recorded the track in his own studio.
"I've already sent a copy to William and Kate and had a letter back saying they're immensely pleased," he said.
The song focuses on the sapphire and diamonds in Miss Middleton's engagement ring, originally worn by Princess Diana.
Mr Diamond said the song has already proved popular with his workmates.
"They've been teasing me a bit. Whenever I walk in they all start singing it to me, " he said.
"As far as I know, there's never been a song written which celebrates engagements - but I think I've come up with a good one."