Three rural car parks damaged in Derbyshire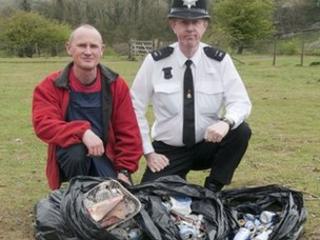 Three rural car parks in Derbyshire have been damaged by vandals in the past month, police said.
Car parks at Friden, Parsley Hay and Tideswell Dale in the Peak District National Park were all damaged.
A picnic table was damaged in the Friden car park while a fire was started and a large amount of litter left in a field at Tideswell Dale.
Patrols have been stepped up at rural car parks by both police and Peak District National Park Rangers.
Pc Kevin Lowe said: "The anti-social behaviour of a few people has caused criminal damage and left broken glass and litter at several car parks in the national park, which spoils the enjoyment for everyone."
The Peak District National Park Authority said it had replaced two picnic tables and a steel bollard damaged by the vandals.