David Gest gives memorabilia to Me and Dee charity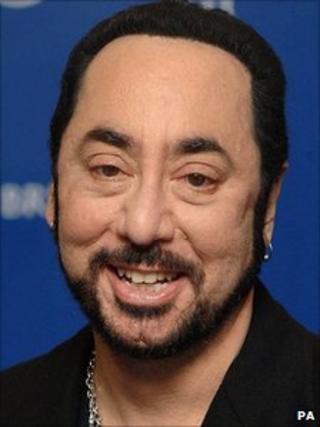 Celebrity David Gest has donated thousands of pounds worth of showbiz memorabilia to a Derbyshire charity he saw on television.
The Hollywood promoter and ex-husband of Liza Minelli spotted Maria Hanson's Me and Dee appeal on Channel 4 series The Secret Millionaire.
Hours later he phoned Ms Hanson and arranged for the limited edition items to be driven to her Ticknall home.
The memorabilia will now be auctioned to raise money for the charity.
Ms Hanson's Me and Dee charity organises once-in-a-lifetime trips and treats for seriously ill children and adults.
She said: "I was so amazed when he called I thought it must be a prank.
"He didn't mention who he was at first but when he told me later, I recognised his voice."
Fundraising ball
The donated items include artwork, posters and CDs signed by The Beatles, Michael Jackson, Liza Minelli and David Bowie.
The 58-year-old star also pledged his continued support to the charity and hopes to attend a fundraising ball in Derby next year.
Ms Hanson said her charity needs about £2,000 per month to organise 15-20 treats.
The first batch of Mr Gest's items will be auctioned at the Mackworth Hotel on 19 May.