Derby councillor Harvey Jennings charged with assault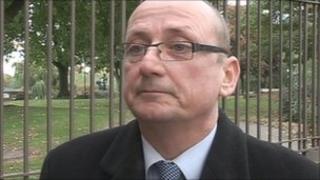 The leader of Derby City Council has been suspended by the Conservative Party after being charged with assault.
Harvey Jennings had been previously questioned about an alleged incident involving his ex-wife on 3 May.
The news came as councillors met to approve a Conservative and Liberal Democrat coalition to run the council.
Part of the agreement had been for Mr Jennings to continue as leader. Conservative Philip Hickson will now take on the role.
Mr Jennings was not present at the meeting.
Police have confirmed a man has been charged with common assault and will appear in court at a later date.