Archbishop of Canterbury in autumn visit to Derbyshire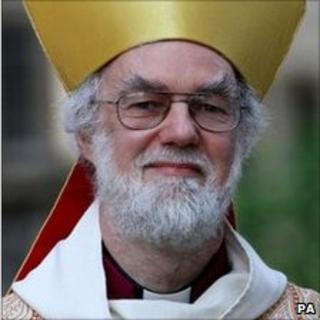 The Archbishop of Canterbury, Dr Rowan Williams, has announced he will visit Derbyshire in September.
Dr Williams will tour the University of Derby, St Augustine's Church in Normanton and Derby Cathedral during his stay from 23 September.
He will also meet farmers from the county, give a public lecture at Pride Park stadium and visit Ashbourne and Chesterfield.
The Diocese of Derby said the full details were still being worked out.
The Bishop of Derby, Dr Alastair Redfern, said: "We are working hard at putting together an imaginative programme which represents the diversity of our diocese.
"As well as celebrating all that we are doing, we will also be trying to show the archbishop some of the interesting challenges and opportunities we face as we look to the future."
The Diocese of Derby said more details about the archbishop's visit would be announced during the summer.