Inmate absconds from Sudbury open prison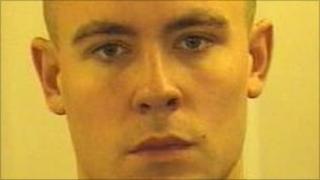 A man sentenced for robbery and firearms offences has absconded from a Derbyshire open prison.
Paul O'Shea, 29, who was given an indeterminate prison sentence at Snaresbrook Crown Court in May 2004, absconded from HMP Sudbury on Sunday.
He is described as white, 6ft 1in (1.86m) tall, of slim to medium build, with short brown hair and blue eyes. His last address was Bow in London.
Anyone with information is asked to contact Derbyshire Police.