Will Hay and Sir Henry Royce make blue plaque shortlist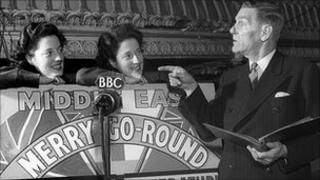 A 1930s comedy actor and the co-founder of Rolls-Royce are among 12 Derbyshire names in line for a blue plaque honour.
Derbyshire County Council drew up the shortlist after asking the public to nominate notable people and places deserving of recognition.
The list includes Belper comedian Will Hay, Rolls-Royce co-founder Sir Henry Royce, knitwear entrepreneur John Smedley and author Alison Uttley.
A public vote will now decide six names to be given blue plaques.
Plaques honouring those chosen will be put up in a suitable location at a later date.
Will Hay began his stage career in Belper and went on to become a household name with appearances in BBC radio comedies and several films.
Sir Henry Royce lived in Quarndon from 1908 to 1911 as his business partnership with Charles Rolls began to take shape.
Apple creation
Other notable names in the list include Derby Telegraph founder Llewellyn Jewitt of Winster, 18th Century industrialist Samuel Slater, from Belper, and World War I hero William Beesley, from Gresley.
People were also allowed to nominate famous places and The Hardinge Arms orchard in King's Newton makes the shortlist for its role in the creation of the Newton Wonder apple.
World-famous engineer Sir Joseph Whitworth, from Darley Dale, is included in the shortlist along with 19th Century Chesterfield politician Violet Markham.
Borrowash's William Barron, who designed the gardens of Elvaston Castle and Derbyshire education pioneer George Henry Widdows complete the list.
People can vote online or by post for their favourites and a final list of six will be announced after 8 August.
The scheme, now in its second year, has already recognised Lady Baden-Powell, Sir Joseph Paxton, Richard Arkwright Jr, Jedidiah Buxton, Arthur Lowe and George Stephenson.