Sudbury open prison absconder is re-arrested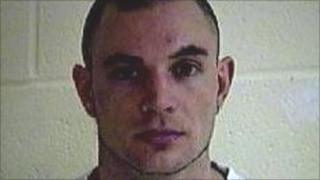 A 33-year-old man sentenced for robbery offences who absconded from a Derbyshire open prison has been arrested.
Stephen Hancock, also known as Christian Fearn, absconded from HMP Sudbury on Wednesday.
He was sentenced in November 2009 at Nottingham Crown Court to five years and three months imprisonment.
A Derbyshire Police spokeswoman said Hancock was arrested at an address in Nottinghamshire.