Sudbury open prison absconder is re-arrested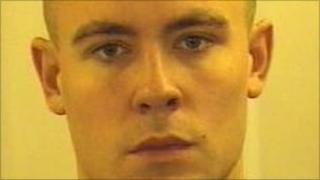 A man sentenced for robbery and firearms offences who absconded from a Derbyshire open prison has been re-arrested.
Paul O'Shea, aged 29 and originally from Bow in London, absconded from HMP Sudbury on 12 June.
O'Shea was given an indeterminate prison sentence at Snaresbrook Crown Court in May 2004.
According to a statement from Derbyshire Police, officers in Essex arrested O'Shea on Tuesday afternoon.