Derby County fan leads Pride Park 'every seat' bid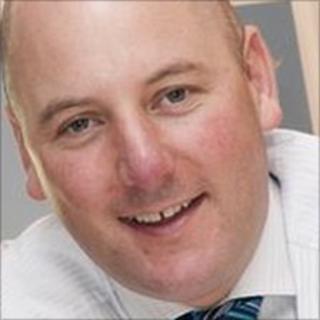 A Derby County fan and his four friends have set themselves a charity challenge of sitting on every single seat at Pride Park stadium in one night.
Gareth Griffiths, from Ashbourne, will lead the group as it tries to use all 33,597 seats on 23 September.
Each of the five will sit on over 6,000 seats as the group looks to cover the stadium in under eight hours.
The challenge is to raise money for Sight Support Derbyshire and Action For Children.
'Perfect venue'
Mr Griffiths said: "I wanted to do something a bit different, quirky and fun to raise much-needed funds and awareness for these charities.
"Being a Derby County fan, there was no question that Pride Park was the perfect venue for the event.
"As you can imagine, we are undergoing a strict training regime involving practising our sitting technique.
"We are all busily getting cushions stitched into our underpants to help soothe any potential discomfort."
The group, which also includes Tim Jones, Matt Wix, Phil Evans and JJ Smith, will start in the main stand and work its way around the stadium.
Rams chief executive Tom Glick said: "It is fantastic Gareth has organised this event and he has the full support of Derby County Football Club."