Derby to host India v Pakistan football game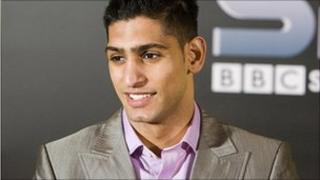 Derby is to host the first football match between India and Pakistan to be staged in Britain.
The two nations will face each other in a friendly at Pride Park stadium later this year.
Match organisers said the idea of the game was to promote peace between the countries and raise the profile of Asian football.
The nations have had a strained relationship since Pakistan was formed after the partition of India in 1947.
The match was originally due to take place on 3 September but has been postponed so organisers can pay tribute to three men killed in Birmingham during the recent riots.
Organisers TouchSky Sports decided to delay the game after speaking to the families of Haroon Jahan, 21, and brothers Shazad Ali, 30, and Abdul Musavir, aged 31.
The game is now being re-arranged for a date after the traditional Islamic mourning period of 40 days has been observed.
'Big step forward'
Peter Virdee, from TouchSky Sports, said more than 10,000 tickets had been sold for the game, which has been arranged with the co-operation of the Indian and Pakistani governments along with Fifa and the FA.
"We want to show the love between the two countries and their passion for football," said Mr Virdee.
"It should build bridges. Even getting this match approved by both governments is a big step forward.
"You're not going to see Premier League standard football but it will be good football with passion and drive."
Mr Virdee said Pride Park stadium was chosen because of its central location and facilities.
Boxing champion Amir Khan will lead out Pakistan while bhangra musician Jazzy B will do the same for India.
Supt Gary Parkin, in charge of operational policing in Derby, said appropriate resources would be put in place for the game but he felt there was little risk of disorder.