Derby Women's Centre among charities hit by funding cut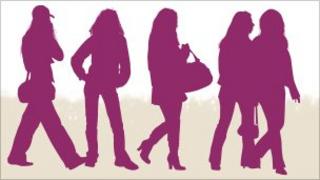 Derby Women's Centre has said a cut in council funding could force the charity to shut down.
The organisation, which supports vulnerable women in the city, has been told its bid for £43,926 has been turned down.
Only a third of 152 groups who applied for council funding have been successful in securing a share of £2.2m available from next April.
The city council said charities could appeal against the decision.
Other groups to miss out include the Derby West Indian Association and the Derby and Derbyshire Race and Equality Commission.
However, the council said some charities, including the Derby Bosnia Herzegovina Community Association, would see their funding increased.
'Disappointed and worried'
Yasmin Nazir, chief executive of Derby Women's Centre, said the loss of funding could mean redundancies and even the closure of the centre.
"We're disappointed and worried for our service users," she said. "Morale is very low this morning.
"We have women here who are vulnerable and the last thing they need is to hear is that there's this big cloud hanging over the service they're accessing.
"The feedback was that there are other services but our response is that if our services are provided elsewhere then why do 2,000-3,000 people come to us every year?"
Ms Nazir said the charity was planning to appeal against the decision and start a petition.
Perveez Sadiq, director of business intelligence and sector development at Derby City Council, said: "It's an inevitable consequence of there being less money in the system.
"I'm sure within the 150 applications we received there were many worthy projects that we would have wished to fund if we had the money.
"But the local authorities - and we are no different to any other local authority around the country - have to make sure we don't go beyond the cash envelope we have."