Derby engineering firm closes with loss of 118 jobs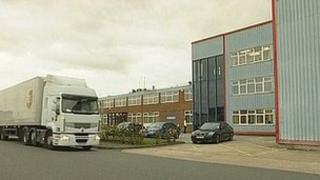 More than 100 jobs have been lost at a Derbyshire engineering firm which has gone into administration.
S Robinson & Sons in Derby said it had experienced cashflow difficulties after a decline in orders from the construction industry.
A total of 118 people have been made redundant. Part of the company, Robinsons Agriculture, has been sold, safeguarding 17 jobs.
Twelve people have been kept on to help administrators wind down the business.
Will Wright from administrators KPMG said: "In common with many in this sector the economic environment has had an adverse impact on the order book.
"Despite the best efforts of all involved it was not possible to find a solution for the whole business although we were pleased to secure a sale of the subsidiary company which preserved 17 jobs."