Vigil for Derby woman Glenys Turner missing in Italy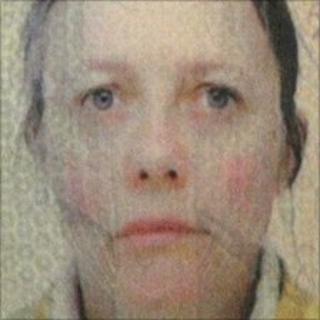 Friends of a Derby woman missing in Italy are holding a church service to pray for her safe return.
Glenys Sylvia Turner, 46, of Mackworth, was reported missing on 7 October by hotel staff while she was on holiday alone in Griante, near Lake Como.
The lake and mountain paths around the area have been searched by rescue teams, the Foreign Office said.
Pam Storer, a friend said keeping faith in finding her was "very important", despite "fearing the worst".
The service will be held at St John the Evangelist Church, in Derby, later.
Ms Storer, who is also one of the church wardens, said: "Glenys has got a strong faith too, so whatever circumstance she finds herself in now that will certainly help her.
"It's gone on so long now that we do fear the worst, but we always say 'where there's life, there's hope' so we keep hoping and praying."
'Great shock'
Ms Turner, who is a member of the congregation and the church choir, had often travelled alone, Ms Storer said.
She said although Ms Turner was dealing with the death of her father and her mother's illness, she was "really looking forward to the holiday, she'd never been to Italy before".
According to Italian media reports, it is feared that Ms Turner could have fallen from a steep path above Griante.
"Her mum is very depressed and anxious, because the not knowing is the worst thing about it," Ms Storer said.
"Glenys (going) missing has been a great shock to all of us."
Ms Turner's personal belongings, including her passport, mobile phone and remaining clothes, were reported to have been found in her hotel room.
The Foreign Office said it was in touch with both Ms Turner's family and the Italian authorities.