Royal Derby Hospital apologises over pain relief delay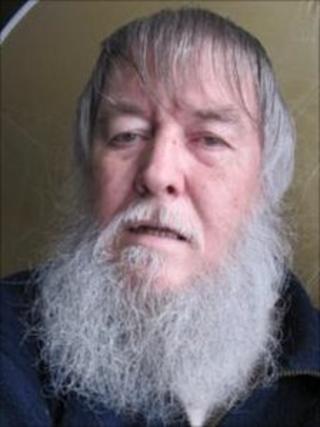 The case of a 68-year-old Derby man has been included in a dossier containing "shameful" stories about the care of elderly patients in NHS hospitals.
Charity the Patients Association said it had highlighted 16 cases in its report, including people going without food, drink or pain relief.
Barry Woodward claims nurses at the Royal Derby Hospital were not attentive to his pain needs when he was admitted.
Derby Hospitals NHS Foundation Trust has apologised to Mr Woodward.
Mr Woodward, an insulin-dependent diabetic, was admitted to hospital in October 2011, suffering from a gastric illness.
He said it took seven hours from his initial request for an ambulance to get to hospital.
Suffering from an arm injury at the time he was admitted into hospital, Mr Woodward said he had to wait eight hours before he was given any pain relief, despite asking repeatedly for help.
Learning from mistakes
In a statement, Brigid Stacey, director of patient experience and chief nurse at Derby Hospitals NHS Foundation Trust, said: "I would like to offer Mr Woodward an apology that his experience at Royal Derby Hospital was not as it should have been.
"I would like to invite Mr Woodward to contact my assistant director of nursing Kerry Pape.
"Kerry will be able to work with Mr Woodward to ensure we learn from his experience."
As well as highlighting the 16 cases around the country, the Patients Association said the number of calls to its helpline regarding care on hospital wards had already hit 961 this year - a third more than the total made throughout the whole of 2010.
'Lack of compassion'
The Patients Association said the failings fell into four broad categories - communication, assistance going to the toilet, pain relief and nutrition.
Katherine Murphy, the charity's chief executive, said: "We cannot ignore the fact that some trusts are not even paying lip service to the fundamentals of care.
"The issues we continue to highlight are human rights issues. They show a lack of compassion and care and a shameful attitude to treatment of the elderly."
A spokesman for the Department of Health said: "The Patients Association is right to raise these examples and issues, and we will work with them and with the NHS to sort these problems out."