Da Vinci Community College to be region's first 'co-op' school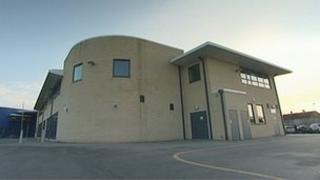 A Derby secondary school is to become a co-operative, meaning its pupils, parents, teachers and the wider community will officially "own" it.
Da Vinci Community College will become the first school in the East Midlands to make the switch.
But a teaching union said it was worried the change would give children too big a say in how the school is run.
The head teacher, Mark Cottingham, said the governing body would still be responsible for pay and the curriculum.
He said: "Obviously they [the trust members] are not involved in anything that affects pay and conditions, that's all according to national agreement."
'Privatisation' fears
As with academies, the change will mean the school leaving local authority control.
But by becoming a co-operative, the school will be run partly as a democracy.
The NASUWT trade union said the change was similar to privatisation.
Dave Wilkinson, a local representative of the teaching union, said the involvement of children and a private company, Serco, was against the interests of teachers.
He said: "We don't have a problem with schools bringing partners in. The problem is this trust brings them into the heart of governance.
"When children get involved in the management of the school, it inevitably involves the management of teachers."
He added: "I think the governors are naive if they don't think setting the direction of the school impacts on pay and jobs."
The school said the governing body would continue to take the most important decisions and that commercial partners would be legally prevented from gaining an advantage.
The change is expected to go through in January 2012.
The Politics Show explores Da Vinci's Community College's plans, Sunday 4 December at 12:00 GMT on BBC One (East Midlands). Or watch again afterwards on BBC iPlayer.