Derbyshire Police look to recruit 50 officers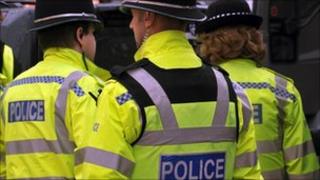 Derbyshire Police is to recruit up to 50 new officers as an 18 month recruitment freeze comes to an end.
Deputy Chief Constable Alan Goodwin said the new jobs would provide a welcome boost.
However, he added that any recruitment would be subject to approval by the police authority, who would make a final decision in February.
Derbyshire Police has already cut about 90 officers in order to meet government savings targets.
Mr Goodwin said the force had made some difficult decisions about services and what its priorities were over the past two years.
He said the force had cut between 90 and 95 officers from its target saving of 123 officers.
But that despite the cuts he was pleased with the performance of his officers and the reduction in crime in Derbyshire.
The force's grant from the government will be cut by 3.8% for 2011/12 - a reduction of about £5.5m.
It will also have to make more savings in 2012/13 as budgets are cut by a further £7m.