Belper Cemetery £236,000 extension completed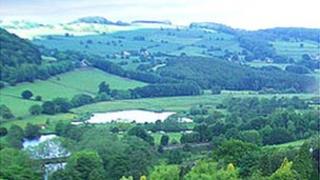 An extension to a Derbyshire cemetery which cost about £236,000 has been completed.
It is the first time Belper Cemetery, which covers approximately 26 acres (10.5 hectares), has been extended since 1930.
Amber Valley Borough Council said the increased demand in burial plots was due to the ageing population of Belper.
The 5.7 acre (2.3 hectare) extension includes a new access road and a new path, which leads to Swinney Woods.
Councillor Jack Brown MBE said: "The extension will provide sustainable burial space for at least a further 20 years."
The council wants help from the public to name the new extension using inspiration from the views of the Derwent Valley from the cemetery.