London 2012: Badminton teams to train in Derbyshire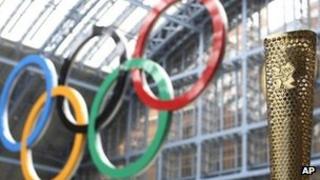 Two international Olympic badminton teams are to train in Derbyshire ahead of the London 2012 Games.
The squads from Australia and Canada will use the facilities at Etwall Leisure Centre for a week before moving to the Olympic Village in London.
The teams, of about five players, coaches and officials, are due to arrive on 16 July and leave on 23 July.
The £11m centre, recognised nationally as a specialist badminton facility, has a six-court sports hall.
'Quality players'
Frank McCardle, chief executive of South Derbyshire District Council, said: "We are extremely proud the Australian and Canadian badminton teams will be using our state-of-the-art, Olympic standard badminton facilities.
"It is exciting to be preparing to welcome international stars into the heart of south Derbyshire."
Mr McCardle added he hoped the badminton facilities would be used by many more teams during the Commonwealth Games in 2014.
The international teams are expected to train with players from the UK with the help of former GB badminton head coach Andy Wood.
Kyle Hunter, executive director for the Canadian team, said: "It will be of great benefit to our athletes in their preparation for the Olympic Games, providing them an opportunity to acclimatise and train with high quality players and coaches."
Lasse Bundgaard, national coach for the Australian team, said: "The camp will form an important part of the preparation for the games in London and we are delighted to have the opportunity to be hosted at such a great facility in Etwall and to work with Andy Wood again."