Chesterfield Royal Hospital wards reopen after norovirus outbreak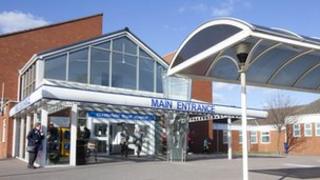 Four wards have reopened at a Derbyshire hospital hit by the winter vomiting bug norovirus.
The trust at Chesterfield Royal Hospital took the decision to reopen adult in-patient wards after a fall in the number of new cases being reported.
But it said some restrictions would remain in place for visitors.
A trust spokesman said it had been a very difficult period for the hospital, with many staff also affected by the norovirus outbreak.
The hospital has now restricted visitor numbers to two adults for each patient, with a one hour maximu time limit.