Event to mark Chaddesden Wood's 21st anniversary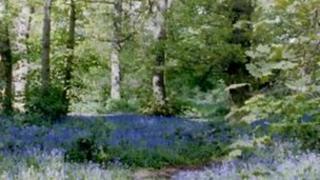 A new woodland trail is to be opened as part of events celebrating the opening 21 years ago of Derby's first nature reserve.
Chaddesden Wood is the city's only surviving example of ancient oak woodland and is situated in the middle of Oakwood housing estate.
The area is believed to have existed since the Middle Ages and became a Local Nature Reserve in 1991.
The land, owned by Derby City Council, covers an area of nine hectares.
Organisers said the celebration would also include a guided walk, bug hunt and activities for young and old.
Maggie Cooper, from Friends of Chaddesden Wood, said: "[The woodland] is very important and very well used and people do value it.
"We're very excited and it's a celebration of the fact that the area has been preserved in the middle of a housing estate."
The anniversary event organised by Friends of Chaddesden Wood, WildDerby Project and the city council takes place on 29 April.