Prisoner Robert Patterson absconds from HMP Sudbury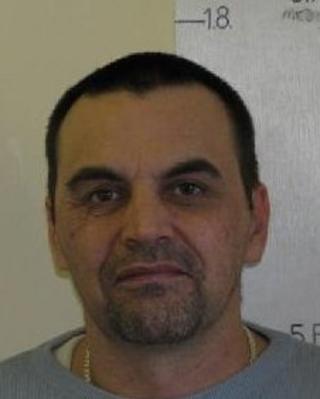 A convict who is serving a life sentence in a Derbyshire open prison has absconded.
Robert Patterson, 44, went missing from HMP Sudbury on Tuesday.
He is described as 5ft 9in (1.75m) tall, with short black hair and blue eyes. He has connections to addresses in both Cheshire and Leicester.
Police said another man, Dominic Lavery, 23, who was serving an indeterminate sentence for robbery offences, left at the same time.
Patterson was convicted at Chester Crown Court in 1999 on two counts of wounding with intent.
Lavery was sentenced at Bolton Crown Court in 2008.
He is described as 5ft 9in (1.75m) tall, slim build, with short brown hair and brown eyes. He has an Irish accent and connections to the Rochdale area.
Anyone who has seen Patterson or Lavery is urged to contact police.