Chesterfield Royal Hospital norovirus visitor ban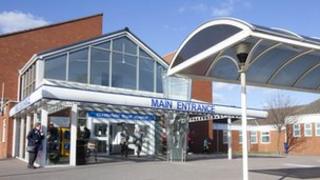 A ban on visitors to adult wards at a Derbyshire hospital, which was brought in following an outbreak of norovirus, is to be lifted.
The ban came into force two weeks ago after the outbreak affected eight wards at Chesterfield Royal Hospital.
A hospital spokesman said adult in-patient wards will reopen to visitors from 14:00 GMT on Friday.
The Pearson ward, which still has cases of the virus, will remain closed to visitors.
Visitors have been urged to ensure they wash their hands, do not come into the hospital if they have the condition and do not bring food or drink with them.
The norovirus bug causes vomiting and diarrhoea.