Derby's local studies library to get new home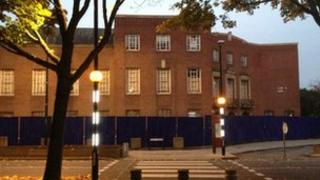 Derby's local studies library is to move into the city's former magistrates' court.
The service will vacate its current home, Middleton House, when it is sold in 2013/14 to fund the refurbishment of Derby's Council House.
The court building, on Full Street, has been derelict for 10 years and the city council plans to buy it from developers Wilson Bowden.
The refurbished building would also house office suites.
Derby City Council voted to move forward with the plan at a cabinet meeting this week.