Jubilee Bridge in Matlock Bath to be restored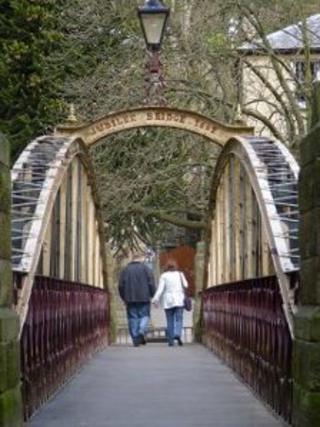 A bridge opened in 1887 to celebrate the golden jubilee of Queen Victoria is to be restored.
Jubilee Bridge links the promenade in Matlock Bath, Derbyshire, to a series of footpaths called the Lovers' Walks.
People in the area have complained about the condition of the bridge in recent years.
Derbyshire Dales District Council is expected to approve a £170,000 plan to restore the bridge at a meeting on Thursday.
It will be made structurally sound and repainted its original green colour.
Work is expected to be completed in time for the annual Matlock Bath Illuminations in autumn.