Archaeologists to dig in Derbyshire villagers' gardens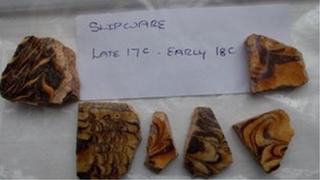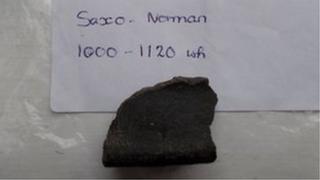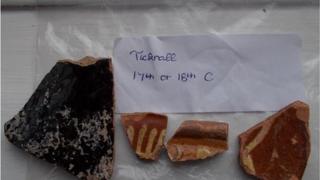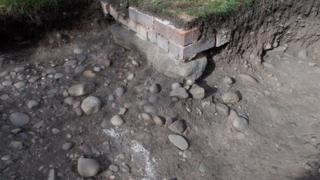 Archaeologists are set to stage a dig in a Derbyshire village after a resident found a piece of a 1,000-year-old pot in her garden.
Now other villagers in Hilton have volunteered their gardens for a community dig, to take place between 25 and 29 May.
The dig is being overseen by Mercian Archaeological Services.
The £3,000 project is being funded by a number of organisations, including the county, district and parish councils.
Parish councillor Sandy Fox said: "A group of us are interested in archaeology. One woman in the village started doing a dig in her garden and found a pot dating from the time of the Norman conquest."
'Really enthusiastic'
The woman, Helena Coney, also found part of an 18th Century bowl and several other fragments.
The residents formed the Dove Valley Community Archaeology Group and successfully found funding to conduct a wider survey of the village.
The money is paying for Mercian Archaeological Services, a company that works with community archaeology projects, to do a dig in 12 gardens.
"The core of the village is over 1,000 years old and people are really enthusiastic about finding out what lies beneath their gardens," said Ms Fox.
It is hoped the objects found in the dig will go on permanent display in the village hall.