Peter Kay brother imposter jailed for 24 months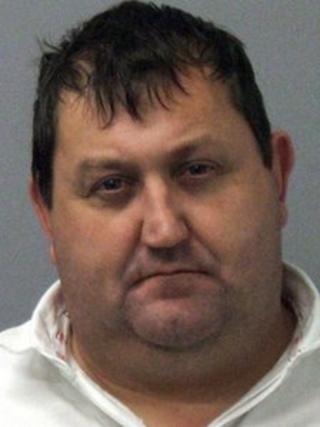 A conman who posed as the brother of comedian Peter Kay while pretending to raise money for a boy with cancer has been jailed for 24 months.
Peter Stead conned pub landlords by taking cash with the promise of putting on fundraising comedy nights for Lewis Mighty.
Seven-year-old Lewis, from Derby, died in May 2012 from a rare form of cancer.
Stead, 50, of no fixed address, admitted five counts of fraud at Derby Crown Court.
Police said Stead, who had previously lived in Lincolnshire, committed the offences in Derby, Nottinghamshire and Northamptonshire.
Derbyshire Police launched an investigation in 2009 after several Derby landlords reported that a man had tricked them out of money by pretending to be Danny Kay.
Recorder Adrienne Lucking told him his "confidence fraud" was a particularly mean offence.
"You exploited their interest or their admiration for another individual to gain their confidence," she said.
"That was mean in itself. You would take their money, make excuses and not give them their goods - in doing that you carried out a well-practised and planned confidence fraud."
In mitigation Dean Bower said a lot of Stead's offending stemmed from heavy drinking and he had that morning asked his lawyer to pass on an apology.
He said Stead was particularly regretful about using the name of the Lewis Mighty Fund.
"In particular the defendant offers his apology to the parents of that boy, the wider family and friends who would have been undoubtedly upset and grossly offended when they found out what he had done," Mr Bower said.
Lewis's mother, Jaime Mighty, from Mackworth in Derby, said: "I think it would have been easier to count up the places he didn't target rather than the ones that he did."
At the time of the deception, Lewis's parents were trying to raise £300,000 for him to undergo immunotherapy treatment in the US.
His mother said: "[Stead] tapped into that and completely milked it, just to line his own pockets. I think he's disgusting and despicable."