Derby man appears on HMRC's most wanted list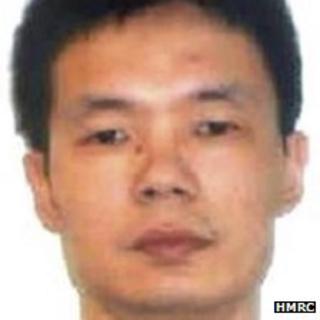 A Chinese national arrested over an alleged £2.6m tobacco fraud in Derby has appeared on the HM Revenue and Customs' (HMRC) most wanted list.
UK Border Agency officers found 8.5 tonnes of hand-rolled tobacco and 7,800 cigarettes during a search of a self storage site in Melbourne in May 2012.
Yuan Bai Mo, aged between 30 and 40, arrived during the search and held keys for four of the seven units.
Mr Mo was arrested but failed to appear at court in September 2012.
He is also wanted in relation to immigration offences.
'Huge failure'
HMRC published a list of 10 people it says has cost taxpayers millions in lost revenue.
Last year, the organisation published a list of 20 people wanted over tax offences and said the appeal had helped provide intelligence on 15 of the alleged offenders.
But shadow Treasury minister Catherine McKinnell said it was a "huge failure" that, one year on, so many on the most-wanted list had still not been caught.
The new list of suspects includes people being pursued for alleged VAT fraud, tax evasion, and money laundering.
'Relentless' search
David Gauke, the Exchequer Secretary, said: "The government is absolutely committed to tackling tax evasion and fraud.
"These criminals have collectively cost the taxpayer over £765m and HMRC will pursue them relentlessly.
"We hope that publishing their pictures in this way will enable members of the public to contribute to the effort to catch them."
HMRC asked anyone with information about the people on their list to contact Crimestoppers.