Kadeem Blackwood murder case: Man's conviction quashed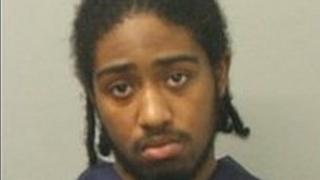 A man who was jailed for the murder of a teenager in a gang-related shooting has had his conviction quashed.
In 2009, Michael-Paul Hamblett-Sewell, then 20, was found guilty of ordering the killing of Kadeem Blackwood.
The 15-year-old was shot in the chest in Caxton Street Recreation Ground, Derby, in November 2008.
During an appeal hearing at Nottingham Crown Court on Friday the Lord Chief Justice quashed Mr Hamblett-Sewell's conviction and ordered a retrial.
Mr Hamblett-Sewell, from Derby, was serving a life sentence with a minimum tariff of 23 years.
Callum Campbell, who admitted shooting the teenager, was also given a life sentence and told he must serve at least 21 years.