Associated Nurseries: Ofsted suspends three nursery licences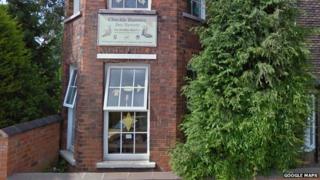 Two nurseries in Derbyshire and one in East Staffordshire have been shut down by inspectors for at least six weeks.
Ofsted has not yet revealed the reason for the closure of Little Acorns Nursery in Derby and Chuckle Bunnies day nurseries in Swadlincote and Burton-upon-Trent.
An Ofsted spokesman said: "It would be inappropriate to comment further."
Associated Nurseries, which owns the three nurseries, has not yet commented on the closures.
The suspensions will last for six weeks, but can be extended.
The Little Acorns Nursery was rated outstanding by Ofsted in 2013.
The Swadlincote nursery was rated outstanding in 2012, but was downgraded to satisfactory by Ofsted in 2013.
Chuckle Bunnies in Burton was rated outstanding by Ofsted in 2011 and has not had a full inspection since then.