Three nurseries shut down by Ofsted set to reopen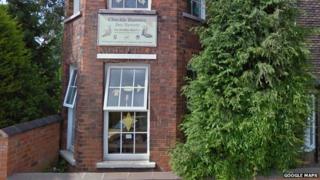 Two nurseries in Derbyshire and one in East Staffordshire which were closed by Ofsted inspectors earlier this week are set to reopen.
Ofsted closed Little Acorns Nursery in Derby and Chuckle Bunnies day nurseries in Swadlincote and Burton-upon-Trent.
No reason was given for the closures and Ofsted said "it would be inappropriate to comment".
However, it confirmed that, following an investigation, the three nurseries could now reopen.
Associated Nurseries, which owns the nurseries, said it was pleased matters had been resolved.
Its director, Sandra Shephard, said: "We are delighted Ofsted has lifted the licence suspensions and we are speaking with all parents to update them on the situation.
"We understand that this has been a difficult time for parents and we thank them for their patience.
"We would like to stress that at no time has there been any suggestion of a criminal investigation."
Associated Nurseries caters for 150 pre-school children across its three day nurseries and employs a total of 35 staff.
All three nurseries will reopen on Friday.