Election 2015: New Green candidate named in Erewash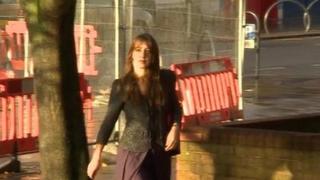 The Green Party has named a new Erewash parliamentary candidate after Victoria Martindale, who was serving a suspended jail sentence, stepped down.
Party press officer Ian Wood said Ms Martindale stepped down after recent unfavourable publicity regarding a court case in 2013.
She was given a 16-month suspended sentence after Stephen Newton, 51, died while renting her property in 2009.
Ralph Hierons will now stand in the Derbyshire constituency.
He will stand against Labour's Catherine Atkinson, Conservative Maggie Throup, UKIP's Philip Rose, Liberal Democrat Martin Garnett and independent John Thomson.
Mr Wood said Ms Martindale had the party's "complete support" when she put herself forward as a candidate and continued to have it.
She admitted seven counts of breaching gas safety regulations over a four-year period at the property in Stanley Common, near Ilkeston, at Derby Crown Court in November 2013.
Her prison sentence was suspended for two years.