Belper teenager suffers burns in Chapel Street attack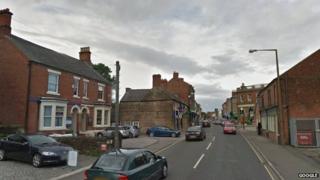 A 13-year-old girl suffered a black eye, broken nose and burns to her face during an attack by a group of girls in a street in Derbyshire.
The happened in Chapel Street, Belper, on Saturday afternoon.
Police said the teenager was punched and kicked by the gang and when she tried to run away, cigarettes were stubbed out on her face.
Five girls, aged between 13 and 15, were arrested over the attack. They have all been released on bail.