Conservatives to challenge housing plans in Amber Valley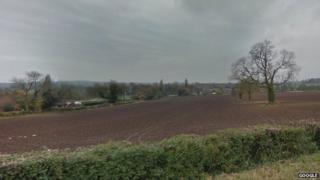 The Conservative group leader of a Derbyshire council says he will try to have a previously supported application to build housing, thrown out.
Last year, Catesby Estates submitted plans to Amber Valley District Council for up to 400 homes on land adjoining Kedleston Road, near Allestree, Derby.
The authority - under Labour - had recommended the site as part of its plans to meet future housing needs.
But Conservative leader Alan Cox said the extra houses were not needed.
The Tories took overall control of the council from Labour at the May elections.
Mr Cox said: "We have no chance of changing what has actually gone to the inspector but when it becomes public, we shall put forward our point of view."
Opponents of the scheme have said the development would impact on the nearby Kedleston estate.
There are also concerns about increased pressure on services and roads in the area.
Mr Cox is expected to take over the leadership of the council next week.