Migrant rapist discovered in Shirebrook must report to police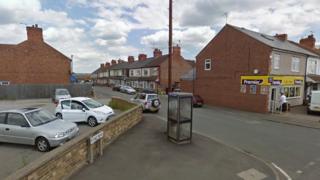 A man who moved to the UK after raping a woman in Poland has been put on the sex offenders register after being found drinking in the street.
Police tried to keep Marcin Jaworski's identity a secret amid concerns about hostility to migrants in Shirebrook, Derbyshire, where he was living.
But a judge refused to impose reporting restrictions after objections by the Derbyshire Times at a previous hearing.
Jaworski, 20, has since moved to Sutton-in-Ashfield in Nottinghamshire.
Derbyshire Police had been concerned that a community protest would "drive him underground".
But they have now admitted they made "a mistake" and he "has no right to secrecy".
Jaworski - who did not appear at Chesterfield Justice Centre but was legally represented at the hearing - must now report regularly to his local police station until 13 October 2021.
Supt Jim Allen, of Derbyshire Police, said: "Mr Jaworski's background was discovered as a direct result of him being questioned by patrolling police officers in Shirebrook. Until this time we were not aware of his presence in the local community.
"Since then our priority has been to see a convicted sex offender put on the sex offenders register as soon as possible."
'Potential risks'
Jaworski previously lived in Eland Road in Shirebrook, which has been referred to as "Sports Direct town" due to the estimated 1,500 people that have moved there to work for the retailer - mainly agency workers from Eastern Europe.
The BBC has asked the Home Office to comment on how he was able to migrate to the UK after being convicted of rape in Poland on 14 October 2014.
Derbyshire Police said they did not know when he migrated to the UK, and have had to seek "clarity" from the Polish authorities about the exact offence he was convicted of.
The conviction is described as rape in Polish law, but in England is the equivalent of sexual assault contrary to schedule 3 of the Sexual Offences Act 2003.