Two sign language fraudsters ordered to repay £400,000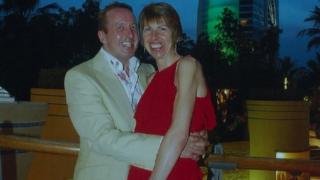 Two fraudsters who went on lavish holidays abroad after illegally claiming hundreds of thousands of pounds have been ordered to pay back the money.
Angela Poole and her partner George Taylor falsely claimed they had provided sign language services to a government scheme.
They have been ordered to repay more than £400,000.
The couple were based in Derby when they made the claims from 2008-2013.
'Free money'
In 2015, Poole, 50, of Brookfields Drive, Breadsall who operated Angel Interpreting and BSL Talking Hands, was found guilty of fraud at Derby Crown Court and jailed for four years.
The couple falsely claimed they were providing sign language support for deaf people who had found employment and required an interpreter to assist them in their new posts.
At a proceeds of crime hearing in Nottingham on Monday, Poole was ordered to pay back £409,425 within three months or her jail sentence would be increased by three years and six months.
Taylor, 57, formerly of Derby, who was also jailed for four years in 2015, was ordered to pay £5,999 within three months or have his sentence increased by six months.
A Department for Work and Pensions spokesperson said: "A small number of criminals view our welfare system as free money there for the taking.
"These benefit thieves are cheating money out of hardworking taxpayers and stealing funds that should help the most vulnerable.
"People who commit organised fraud try to turn the welfare system into a money-making industry and our investigators are working closely with the police to bring these criminals to justice."