Royal Navy crew of HMS ocean rescue American fisherman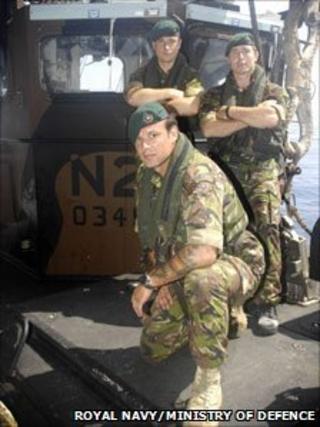 Royal Marines on Devonport-based HMS Ocean have helped save an American fisherman whose boat was sinking.
The Commandos, from 9 Assault Squadron, were on the carrier as part of Exercise Kearsarge off the east coast of the United States.
They spotted the boat, which was taking on water, during a routine patrol and towed it back to a marina a mile away in North Carolina.
The relieved fisherman had been stuck for almost three hours.
Marine Chris Reid, 29, who took part in the rescue, said: "We noticed a man on board a fishing vessel waving his arms at us, so we got to him as quickly as we could.
"The boat was taking on a lot of water and it had damaged electrics which effectively meant he was stranded.
"We were just glad that we could be there to help."