Pre-school facility replaces Vanessa George nursery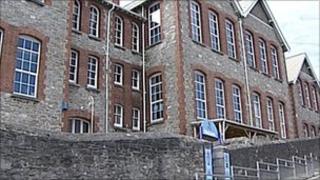 A new pre-school facility has opened at the site where Plymouth nursery worker Vanessa George sexually abused and photographed young children.
Greenshoots replaces Little Ted's which closed in June 2009 after police started investigating abuse carried out by George, who was jailed in December.
Greenshoots will have improved security and a scrutinising board of trustees.
It will be run together with Laira Green Primary School whose head teacher is on the board of trustees.
Fresh start
George, 40, from Plymouth, used a mobile phone to take pictures of herself abusing toddlers at the nursery.
She was jailed at Bristol Crown Court for an indeterminate period after admitting seven sexual assaults and six counts of making and distributing indecent pictures of children.
The mother-of-two was told she would serve a minimum of seven years.
No other staff at Little Ted's were involved in the abuse.
A father whose children had attended Little Ted's has said it was time to make a fresh start.
The man, who retains anonymity, said: "It had been a good part of the local community, so what happened last year was a real blow to everybody.
"We shouldn't let our communities be ground down by people like Vanessa George.
"It's important to rebuild."
He admitted that the site's history could deter parents.
"It's a big step for any parent to take. But Vanessa George apart, it was a very good nursery.
"I would be happy to send my children to this new one," he said.