Devon drug club owner ordered to pay £1m by court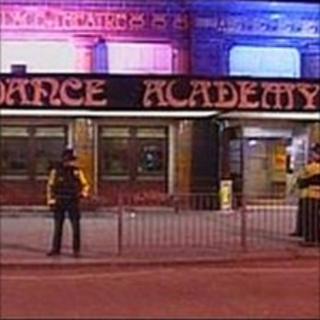 The owner of a Plymouth nightclub who was jailed for allowing drugs on the premises has been ordered to pay £1m or spend another five years behind bars.
Manoucehr Bahmanzadeh was jailed for nine years in 2008 for allowing the supply of class A drugs at his Dance Academy club in Union Street.
The Crown Prosecution Service applied for the payment at Plymouth Crown Court under the Proceeds of Crime Act.
Bahmanzadeh was ordered to pay within six months or get an extended sentence.
Barrister Geoffrey Mercer QC said the benefit the club owner had made from drug dealing was £1m and that he had more than £1m in assets.
'Overt and blatant'
Defence lawyer Francis Fitzgibbon QC said the club building was worth a nominal £1 but the prosecution said that it was worth between £50,000 and £100,000.
Plymouth Crown Court heard that it was up to Bahmanzedeh how he raised the £1m as well as £75,000 in prosecution costs.
A total of 16 drug suppliers were jailed for their activities at the club following an undercover police operation which described the dealing as "overt and blatant".
Officers began monitoring the club in December 2005 and sent 140 riot police officers to raid the premises in May 2006.
Tom Patrick Costelloe, who managed the Dance Academy, was jailed for five years in July 2008 for supplying class A drugs at the nightclub.
The pair appealed against their convictions and sentences later that year but lost on both counts.