Devon police sex case officer Nicholas Stone jailed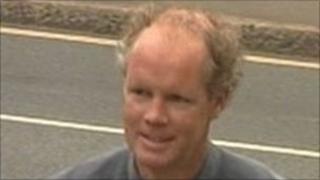 A married policeman who had sex with a woman while he was on duty for the Devon and Cornwall force has been jailed for a year.
Pc Nicholas Stone, 40, of Pitminster, Somerset, was told by a judge he had abused his power.
A jury at Exeter Crown Court convicted him last week of misconduct in public office but acquitted him of rape and two other charges of misconduct.
Stone has resigned from the Avon and Somerset force which he joined in 2001.
Stone's trial heard he had sex with the woman while on duty in Tiverton, Devon, in 1999, having met her when he arrested a close relative of hers.
'Vulnerable woman'
She gave evidence to the court that Stone, in uniform, had followed her home in his patrol car on a different occasion, warned her he was going to give her a ticket and then began trying to kiss her.
She said they had sex and then he returned to work.
It had also been alleged that Stone raped the woman in a deserted yard while off duty, after seeing her walking through the town at night in 2001.
Stone admitted having sex but said it was consensual and he was cleared of rape.
Judge Graham Cottle told the officer: "A police officer in a small community enjoys the position of considerable power.
"It is a position that generally always means that the respect of the public is always enjoyed.
"Power can be abused and this case is the story of an extremely unattractive abuse of power that your status gave you to take advantage of a vulnerable young woman."
Father-of-two Stone was led from the dock shaking and crying and shouted to his wife in the public gallery: "I love you."