University of Plymouth government grant cut by £5m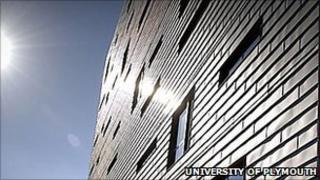 The University of Plymouth is facing a 4.5% cut in its government grant.
This year the establishment will receive £85m for teaching and research, compared to about £90m in 2010.
A spokesperson from the university told BBC News it expects to make up the shortfall through increased student fees and income from the private sector.
They added that at this stage the university had "no idea" how much more money students would have to pay.
Professor Wendy Purcell, vice-chancellor of the university, said: "The reduction in funding for Plymouth is broadly in line with the sector average and was anticipated."
She added: "The University, like every other educational institution in the country, is having to adjust to the new funding landscape where the government teaching grant is largely replaced by student fees."