Okehampton survey to judge jobs cuts impact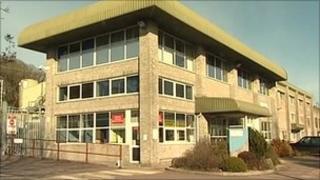 Dozens of businesses in a Devon town are being surveyed to gauge the impact of 320 job losses on the local economy.
It is hoped the research will show the true cost of recent redundancies at Wiseman's Dairy, Polestar Foods and Browne's Chocolates in Okehampton.
Unemployment in the town is believed to be about 12% because of the cuts.
Local business support agency BIP said it was carrying the survey for out for a working group - including local councils - to assess the situation.
The group, led by Devon County Council, also includes representatives from the Devon and Cornwall Business Council, JobCentre Plus, and West Devon Borough Council.
The job losses include 232 jobs at desserts firm Polestar in February, and the Robert Wiseman Dairy announced in March that 67 posts were to go in April.
Twenty redundancies were announced at Browne's Chocolates earlier this month.
Polestar has been bought by Devonshire Desserts, but it is not known how many people will get their jobs back if and when the factory goes back into production.