Dog walker warning after sheep attacks on Dartmoor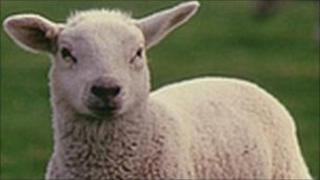 Dog walkers who use Dartmoor are being asked to control their animals to reduce the number of attacks on sheep.
The Dartmoor National Park Authority said nine sheep had been killed and 15 more injured on a section of moor at Roborough Down in the last six months.
It has urged owners to keep dogs on leads and keep to tracks and paths.
Ranger Robert Steemson said: "We're upping our patrols, working with the livestock agencies and getting the message across to visitors."
The lambing season stretches from March to July.
Farmer Arnold Cole has about 500 sheep and told BBC News that he had lost 50 to dog attacks in recent years.
"I had one incident where the sheep had the whole of the side of its face missing," he said.
Dog walker Jill Newnham said: "The majority are good dog walkers, but I think people need to know and be aware of what their dogs are capable of."
The authority has employed a livestock protection officer to try to reduce the conflict between dog walkers and farmers and also protect nesting birds.
During the summer months linnets, stonechats and golden plovers all nest on the moors.