Three Exeter care homes 'not meeting standards'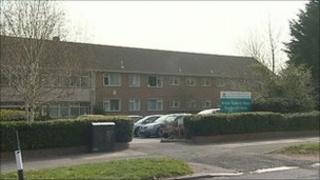 Three care homes in Exeter are not meeting quality and safety standards, a health watchdog has said.
The Care Quality Commission (CQC) told Devon County Council it was concerned about Alphin House, Arthur Roberts House and Exebank Care Home.
The watchdog said delays in treatment could be putting people's health at risk while some practices undermined patient's dignity.
The council said it accepted there were problems and was working to fix them.
The residential homes cater for older people with a range of needs, including dementia and mental illness.
'Robust plans'
The CQC said that its inspectors, who visited the premises earlier in the year, found that not all staff showed residents respect.
Inadequate record keeping, staff arrangements and training for staff were also highlighted as concerns.
The council said that there could be no excuses and that it recognised the shortfalls, having identified many of them itself prior to inspections.
It said it had been in the early stages of putting new structures in place during the inspections.
Devon County Council said it accepted the inspectors' reports and analysis of the services.
Malcolm Vede, assistant director for adult and community services, said the council was "determined to do better" for residents.
It added: "We have agreed robust improvement plans for each home with CQC, and we will be commissioning our own independent forensic inspection of the homes in the near future to make sure we're getting it right."