Devon and Cornwall parents can ask for abuse records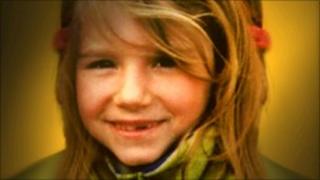 Parents in Devon and Cornwall can now ask the police to check out adults with access to their child.
The Child Sex Offender Disclosure Scheme, known as Sarah's Law, has been adopted by Devon and Cornwall Police.
Anyone worried about someone who has contact with their child can ask the police to check if the person has a record of abusing children.
The scheme has been piloted in other parts of the country.
The scheme was launched after eight-year-old Sarah Payne was kidnapped and murdered by convicted sex offender Roy Whiting in West Sussex.
After the murder in 2000, Sarah's mother Sara called for the law to be changed.
Det Ch Insp David Thorne, of Devon and Cornwall Police, said any decision to disclose information would be made after "thorough research and risk assessment".
'Very sensitive'
Police were working closely with other agencies involved in protecting children from harm, Det Ch Insp Thorne said.
"The force is well aware that asking for information about a person who has close contact with children can be very sensitive and dedicated officers have received in-depth training to ensure any request is handled in the most appropriate way.
"In most instances we feel that an initial inquiry is best made over the telephone as that affords more privacy.
"Once contact has been made, officers and those making the inquiry can agree the best way to take the matter forward including where, when and how further discussions will take place.
"This may involve partners in other statutory and voluntary agencies who keep children safe."