Devon elections mean time to choose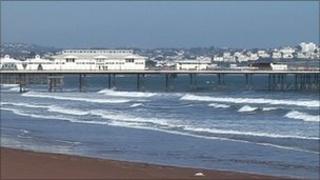 The coalition's first major electoral test will see many Devonians getting the chance to vote in up to three different polls.
On 5 May all the district council seats in rural Devon will be up for election.
There will also be elections to Exeter City Council, technically a district council as well, although to just a third of the seats.
Turning to the top tier authorities, there will be elections to a third of the seats on Plymouth City Council too.
Voters on the English Riveria will be kept particularly busy, with elections to every seat on Torbay Council plus the chance to choose the region's only elected mayor.
Parish and town council elections will also be taking place across the county, while everybody will be able to vote in the AV referendum on changing the voting system for parliamentary elections.
Across the rural districts, the present state of the parties reflects the traditional tussle between the Conservatives and the Liberal Democrats as the dominant parties.
The Conservatives control East Devon, North Devon and the South Hams outright and they are the largest group on Mid Devon, Torridge and West Devon.
Following Conservative advances in the last district elections, the Liberal Democrats no longer control any councils in Devon but remain the largest group on Teignbridge.
The political landscape has been turned upside down since the last elections to these seats.
Two-horse race
The Conservatives are now the party of national government - as, of course, are the Liberal Democrats.
How successfully these two can continue to sell themselves as the big rivals locally - while governing the country together on a joint ticket - remains to be seen.
It's a different story in the cities.
Plymouth - uniquely in Devon and indeed the whole South West - is traditionally a two-horse race between Labour and the Conservatives.
With just a third of the council up for election, Labour would need to take previously rock-solid Tory wards to win - but they will be hoping to get their comeback well under way.
In Exeter, there has been a three-way struggle between all of the main parties over the last few years.
Elections to a third of the city council last September (delayed due to legal wrangling over the city's bid for unitary status) saw Labour become the largest group, though falling short of overall control.
That leaves Labour with 15 seats and the Conservatives and the Liberal Democrats each with 11.
With the three main parties now virtually neck and neck, any of them could theoretically emerge from next month's poll as the outright winner.