Cloned car warning after frauds in Devon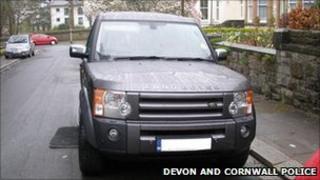 Potential car-buyers in Devon are being warned to take care after recent incidents of people buying stolen cars with fake documents.
In March, three buyers in Devon lost a total of £45,000 a result of the fraud, Devon and Cornwall Police said.
Police recovered so-called cloned Land Rovers in Umberleigh, Cullompton and Dittisham.
The vehicles had all been stolen from outside the force area and were put on sale with forged documents.
The cars had forged V5(c) log books and MoT certificates which related to non-stolen vehicles in other areas of the country.