Early arrival for seabird eggs in Devon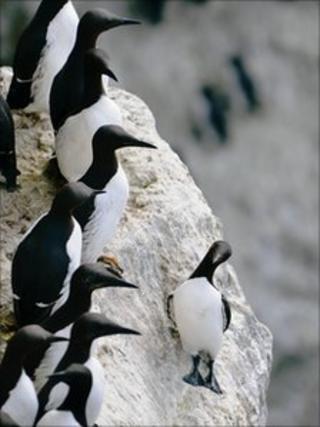 Conservationists are celebrating after a guillemot laid the earliest egg for almost a decade at a site in Devon.
The egg was discovered at Berry Head National Nature Reserve on Easter Monday, at least 10 days earlier than expected, staff at the site said.
They said more of the seabirds had since started to lay eggs and believed the warm weather was the reason.
Site manager Nigel Smallbones said about 500 pairs nested on the cliffs.
Mr Smallbones said the guillemot chicks will begin to hatch in early June and will jump from the cliffs into the water later in the month.
"We have an area of special protection on the sea to prevent disturbance to the birds whilst they are breeding," he said.