Plymouth man interested in buying DIY chain Focus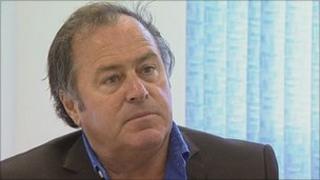 A Plymouth businessman has said he is interested in buying the DIY chain Focus.
The chain has gone into administration after being hit by the weak housing market and low consumer confidence.
Millionaire Chris Dawson - who owns The Range chain of homeware stores, which has 52 UK outlets - said he expressed his interest to administrators.
Focus DIY's almost 180 stores are to continue to trade as administrators try to find a buyer for the firm.
Mr Dawson said: "We've expressed an interest in purchasing the entire chain and its stock.
"We need to see where we go from here because it will be down to price, speed and the rules."
Administrators Ernst & Young said the problems with the weak housing market and low consumer confidence had put the Crewe-based chain under "considerable pressure".
Focus DIY was founded by Bill Archer in 1987, with six stores in the Midlands and the north of England.
The company has 178 stores in England, Scotland and Wales, and employs more than 3,900 staff.
It currently has annual sales of about £450m.
Mr Dawson's The Range brand is estimated to be worth about £300m.